Alberto Alfonso Speaks of Patience, Soul, and Conceptual Core Ideas
Architizer continues to explore how architects experience the emotional realm during the process of creation, presenting the points of view of some of the profession's most actualized practitioners. Today, Saxon Henry, author of Four Florida Moderns, interviews Alberto Alfonso, AIA, a founding principal and president of Alonso Architects. The firm is building the new 110,000-square-foot museum of the American arts and crafts movement in St. Petersburg, Florida.
I have emotional responses when I experience architecture and I'm curious to know if you are aware of having emotional responses when creating it.
I am still amazed that I can begin sketching an idea for a project, the first sketch, and years later I am standing inside some version of that idea. The entire process of the creation of architecture is such an emotional ride. The child is constantly at risk — from budget to program, to schedule, to construction quality. It is, by definition, an emotional process and you have to fight for it, every step.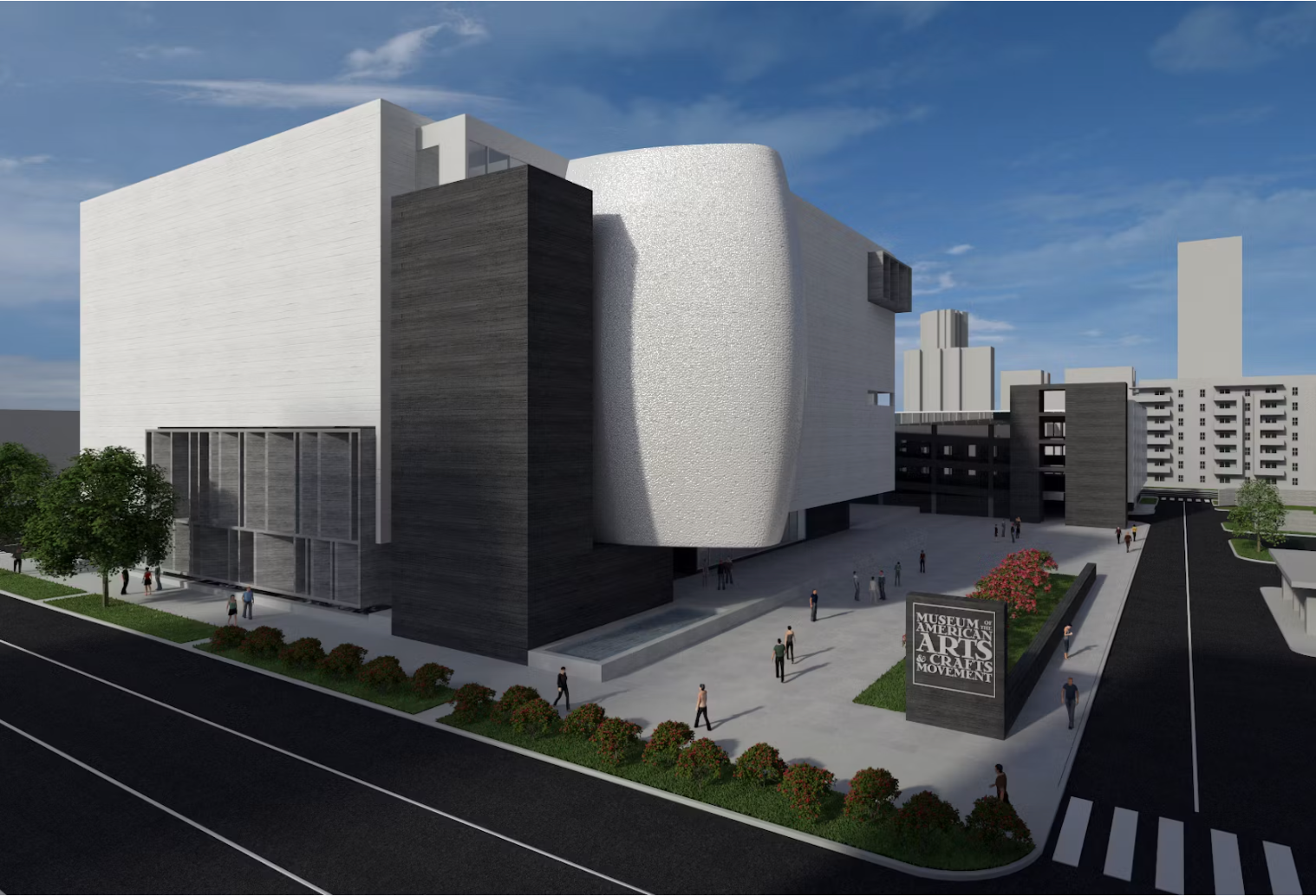 © Alfonso Architects, Inc.
Museum of the American Arts & Crafts Movement, St. Petersburg, Fla.
Do you have a normal emotional starting point once you know you are going to take on a project?
I have to be patient for that moment to come and resist going forward too soon. Our work systematically and compositionally has a DNA that runs through it. So, the core idea and soul is what gives the project individuality and, it is my hope, the aspect that breathes life into the work. But, yes, there is an emotional "go" moment.
Do you know when you've "got it," meaning you know emotionally when you have the best design for a building you can possibly create at any given time?
As I referenced, there is a conceptual core idea that is the design compass from which every decision should be made. In Streamsong, it was the vertical section metaphor of the water, land, foliage, and sky. So, we had a map of sorts. We then had many small "got it" moments that went on for four years, each of which was subservient to the initial epiphany moment.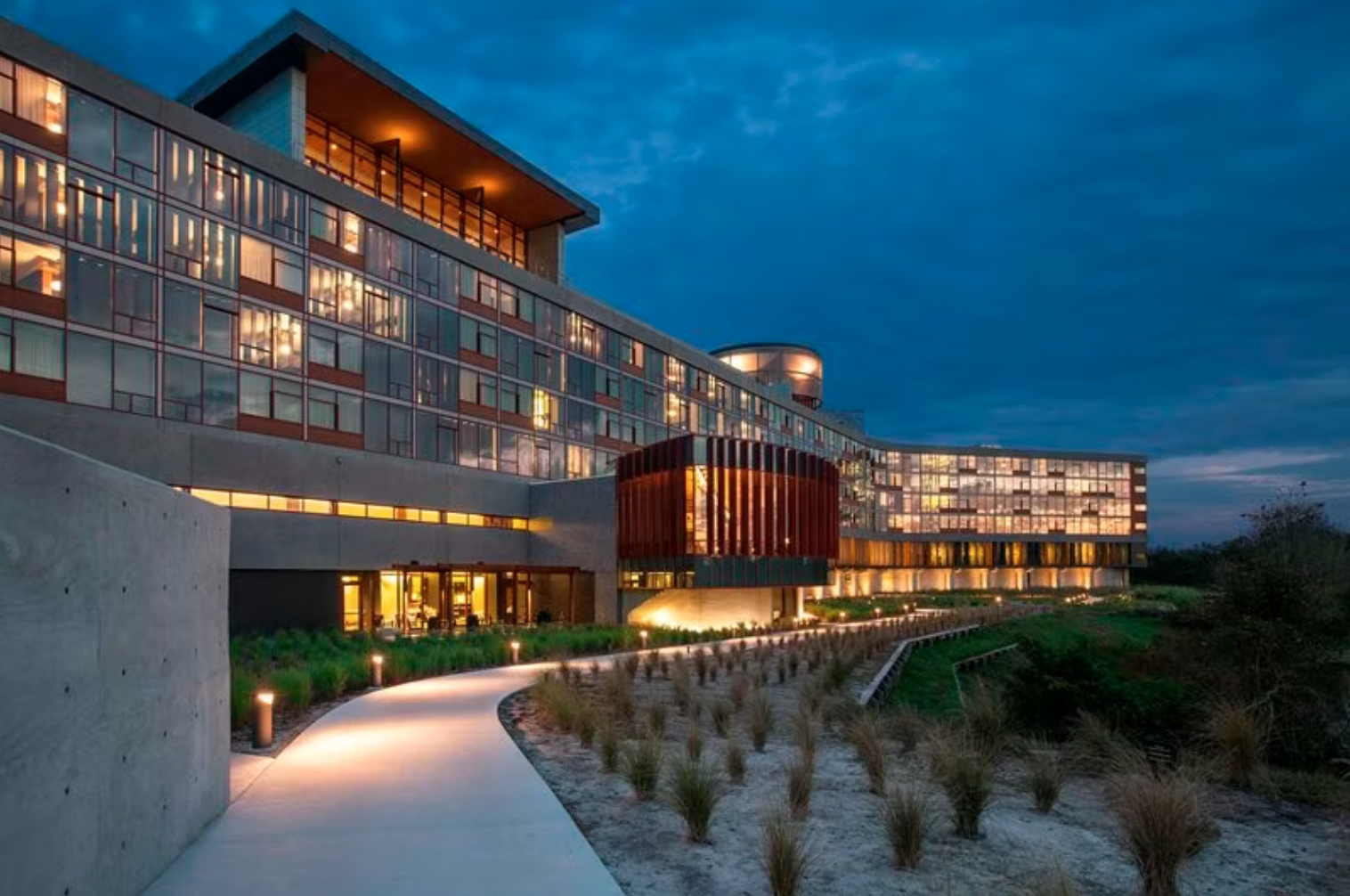 © Alfonso Architects, Inc.
Streamsong Resort, Bowling Green, Fla.
Do you feel that as an architect matures, different emotions come into play or do you feel temperament is a set piece of the personality?
My temperament has always been optimistic, which has helped keep the work fresh in the midst of economic cycles. As Aalto famously said during a lecture in Milan, "L'archittetura e molto difficile!" — so many factors conspire against it that we are constantly transforming challenges into victories. I try to lead with optimism. My life as a painter is an outlet that has helped us stay on keel, as well.
Do you do active charrettes in your studios with your teams and, if so, how does emotionality come into play during that process?
We charrette weekly and have a very hands-on approach in the studio. We build many models, at all scales, and try to hand-draw as much as possible. Our process for the New St. Pete Pier competition turned into a three-month nightly charrette that was both invigorating and exhausting.
Do you experience different emotions when you are walking through your built projects that surprise you in any way and can you give me an example?
Scale is always interesting and we are still amazed when we go from paper to the built work. We've become successfully intuitive by now at sensing scale, but early on, the big work was a bit of a gamble. I was in a service at the Tampa Covenant Church recently and it just felt so right — the height-to-width ratio, very comforting and peaceful.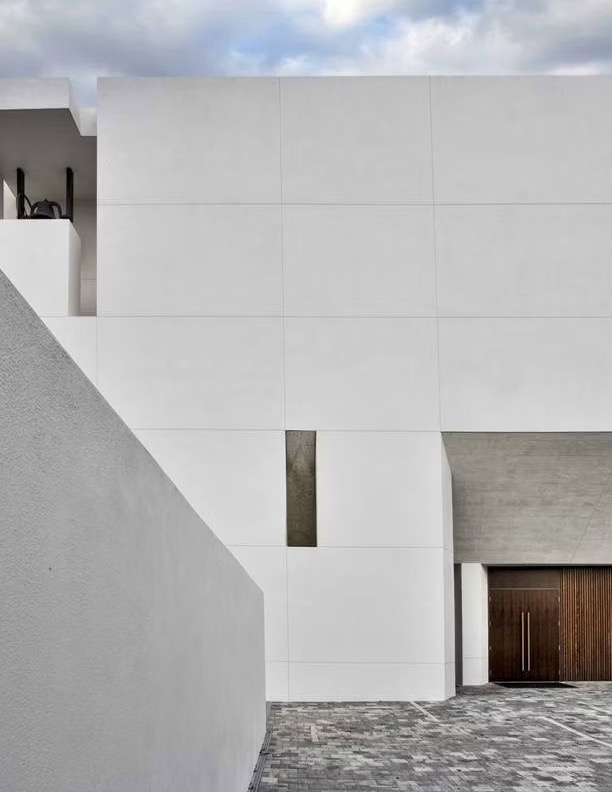 © Alfonso Architects, Inc.
Tampa Covenant Church, Tampa, Fla.
Do you remember from architecture school if the emotionality of what you were reading and/or studying took you to a new plane of thinking or feeling in any way?
You must have saved the emotional questions for the Cuban architect: I'm seeing a pattern here! When I was in school, the New York Five were in full swing and there was such a rigor to the work in their publications. I learned the importance of line weight and hierarchy and how a curve feels just right. This led me to Corb and painting again. I spent time with Charlie Gwathmey, one of my lifelong heroes, and he was so intense about not compromising, about protecting the work. He and my father instilled the drive and passion to daily be the best architect that I could be.
Do you find any one type of project more emotionally challenging than any other?
We are currently doing a house, and it is without a doubt the most emotionally draining building type. It is simply so personally charged and to do it right, the architect has to consider everything down to the toothbrush leaving water marks, "My husband wakes me up," or "I want a fireplace; he wants a television." If not handled right, we become referees so I always have to lay out clear decision-making responsibilities. We are finishing one that we are very proud of, but I work as hard at it as my museum or hospitality work.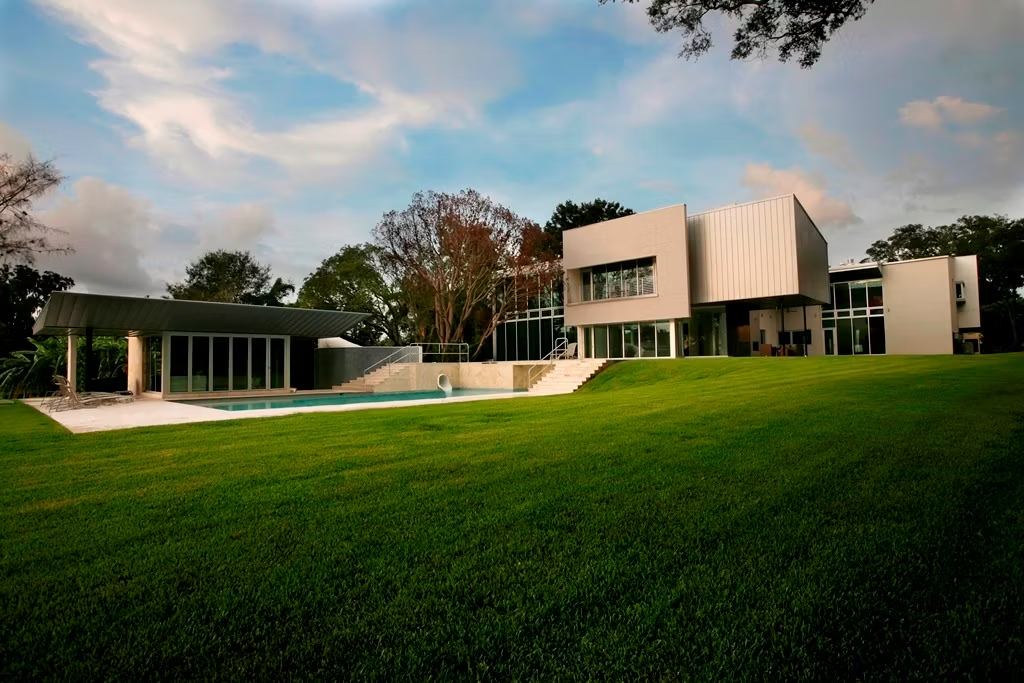 © Alfonso Architects, Inc.