Exclusive: Ybor investors partner with LA developer on fully furnished micro-unit project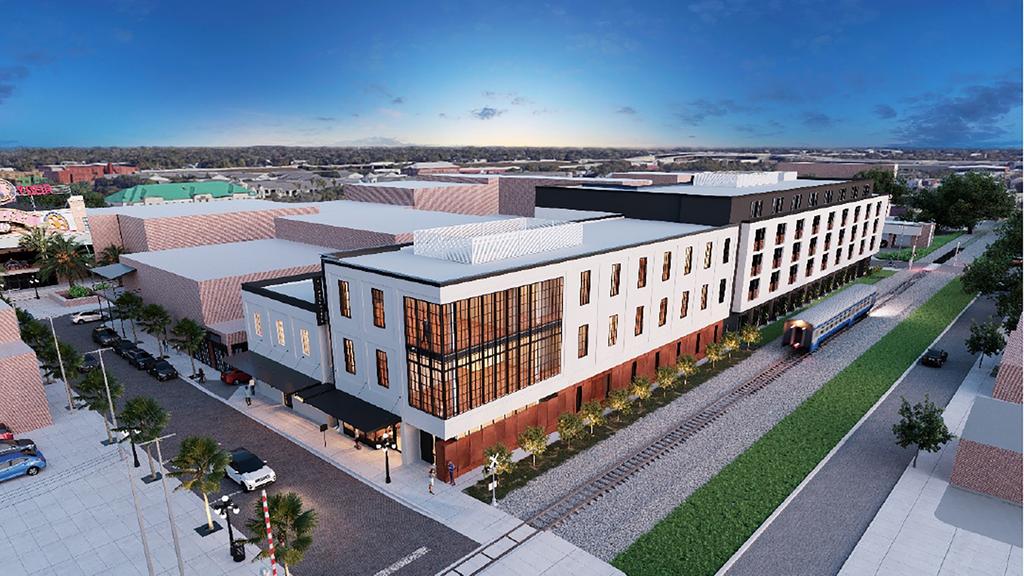 Miles Ybor will be a residential, office and retail space. in Ybor City.
By Ashley Gurbal Kritzer
Aug. 24, 2022
The mixed-use project will include residential units and office and retail space.
Ybor City's Alliant Partners has formed a joint venture with Los Angeles-based ELK Development to bring fully furnished micro-units to the historic district.
The joint venture partners bought the properties at 1704 N 17th. St. and 1705 N. 16th St. from Alfonso Architects last week, according to Hillsborough County property records. Principal Carlos Alfonso is also a partner in Alliant Partners.
The partnership has secured a $35 million construction loan from Encore Bank, property records show.
The project, named Miles Ybor, will develop the vacant lot at 1704 N. 17th St. Alfonso Architects' historic office — originally a rail station built in 1887 — at 1705 N. 16th St. will remain intact. Construction will be complete in the third quarter of 2024.
"We aim to add to the richness and vibrance of historic Ybor with our nods to music in our architectural and interior design," Evan Kasper, ELK Development founder and CEO, said in a statement. "Our architects have intentionally designed the solo suites and studios to give tenants maximum functionality, flexibility and privacy at the lowest all-in cost."
The finished development will total 120,000 gross square feet with residential units (a total of 171 beds), retail and office space. The units will be fully furnished and include in-unit laundry machines as well as dishwashers.
Alfonso Architects has preleased 20,000 square feet of office space in the development. The retail space will be divided between a bar and gym, and Alfonso said the developers are already in talks with a tenant to lease the gym space.
Gas Worx developer Darryl Shaw and Missouri-based Holden Family Group are also partners in the project. Barr & Barr is the general contractor, and Alfonso Architects designed the project.
Alfonso told the Tampa Bay Business Journal that the partners see a need for corporate housing in the downtown area and will target health care providers, military contractors and accounting firms.
The individual bedrooms will be secure within each unit, Alfonso said.
"Companies could rent one unit and get four bedrooms," he said. "It's substantially cheaper than a hotel."